A Leader in Fertility Options
RSMC's mission is to provide all necessary resources to help make fertility treatment and options as streamlined as possible while offering our personal touch. We are a team of individuals with over 150 years of experience in IVF and third party reproduction and are dedicated to growing your family tree.
Under One Roof
RSMC offers a comprehensive, end-to-end solution to all fertility challenges under one roof. Our services include diagnosis and testing, various IVF treatments, surrogacy, egg donation, personalized OB/GYN care and legal counsel. You can be assured that you will receive the very best and consistent care without having to shuttle from one specialist to another.
Guarantee Program
Additionally, RSMC offers a Guarantee Program, allowing patients to enter the process with confidence and financial peace of mind. RSMC never declines service to patients regardless of nationality, sexual orientation, or marital status. To learn more, please contact us.
Infertility Is More Common Than You Think
Infertility is the inability to conceive a child naturally and affects both men and women. Though you may not know someone who is having difficulty conceiving, it is much more common than you think. According to Center for Disease Control and Prevention (CDC), approximately 12 percent of women ages 15 to 44 in the U.S. alone have difficulty becoming or staying pregnant.
The ways in which couples or individuals discover infertility may vary, but most couples experience these four phases:
Phase 1: Conceiving Naturally
After you and your partner have decided it's time to start a family, you both stop using birth control and let nature take its course. At this time, you may not be tracking your fertility window and may be having sex whenever the mood is right.
Phase 2: Mild Concern
It's been a couple of months and your period continues to be consistent and on time. You may start to wonder if your timing is off. During this phase, you may try to be more clever and start utilizing ovulation trackers to understand your fertility window.
Now that you know when you are ovulating, you plan accordingly, hoping for a positive result. Unfortunately, no signs of pregnancy occur. You start to become concerned and compare your situation to those of your friends and family who were able to conceive in the same amount of time.
Phase 3: Uneasiness
It's been months, maybe a year, since you've started trying. Tracking your ovulation and planning accordingly has not been successful. You and your partner start to google reasons why you're not able to conceive with the hope of finding a new method. You try the recommended methods, but the result is the same. Uneasiness sets in and you both decide it's time to see a fertility specialist.
Phase 4: Diagnosis
While seeing your reproductive endocrinologist, you discuss your efforts and failed attempts. Your doctor may draw blood, test and evaluate hormone levels, as well as collect a sperm sample from your partner. There are several tests and evaluations your doctor will use to determine infertility. (Infertility Diagnosis and Testing) Once lab results are back, your doctor will discuss the treatment options and next steps. While the road leading to this point may not have been easy, you are not alone.
Our medical team at RSMC will help you have the family of your dreams. We specialize in challenging cases and are dedicated to helping you achieve your family goals.
Everything You Need to Know About IVF and Surrogacy/Egg Donation
Assisted reproductive technologies (ART) have come a long way and may be the solution to your infertility challenges. Couples can alleviate some of the anxiety by educating themselves on their options. It critical to get the right advice from an experienced physician.
Reproductive Sciences Medical Center differs from other fertility centers in that we are the only medical center to offer all fertility solutions and services under one roof. Since 1995, our team has successfully helped thousands of families to successfully realize their dream of a baby.
For more information on infertility, IVF, surrogacy and egg donation please click here to download this FREE e-book co-authored by Dr. Harari and Yingru Li.
Damon and Rick, Los Angeles, CA
When my partner and I decided we were ready to build a family, we didn't exactly feel 'welcome' by the first two clinics we visited. But when we met the great doctor and the rest of the staff at RSMC, we knew they were as enthusiastic about our family as we were.
Ned and Tammy H., Chicago, IL
Like a lot of people, we were nervous about what we could afford when the news about the economy just kept getting worse and worse. But when we realized we had a financing option, and that it was so simple to use, we agreed we couldn't put off our family anymore.
Y.L., San Diego, CA
Because I am Chinese and grew up in a medical family, I have used many Chinese therapies to try to overcome infertility issues.  However, after 6 years of trying and numerous Chinese doctors (Acupuncture, herbs, etc.), there was still no success in sight.  We went to another IVF clinic and did not get pregnant in the first cycle.
Skye and James G., San Diego, CA
My husband and I struggled for over a year to have children before we went to visit RSMC. The IVF process is grueling on all parties involved. The center's staff were amazing. They made us feel right at home and so comfortable with the process. I was lucky enough to get pregnant the first time around.
Mark and Stacey G.
We couldn't be more pleased with the RSMC staff and our outcome! We are so thrilled to have 2 healthy babies from just 1 viable embryo! What a tribute to the extraordinary skills of the doctors and the whole RSMC staff. We wouldn't go anywhere else if we try again, and will continue to refer our friends and rave about our experience. Thank you for our miracle babies! Without you, our family wouldn't be the same. We will forever be grateful!
Jack and Alyssa, Dana Point, CA
RSMC Team,
Jack and I wanted to write today to say thank you. Three years ago you gave us our beautiful twin daughters Jacqueline Rose and Katy Bell. We had to use an egg donor but you didn't think a surrogate was necessary.
H., San Diego, CA
We searched for the best assistance with our fertility issues and found it with RSMC. We could not have been treated better throughout our journey, which can be very emotional at times. The care we received at RSMC made all the difference.  In the end, we were blessed with a beautiful and healthy baby boy!
Jim L., Austin, TX
I am enthusiastically offering this positive patient feedback on behalf of the doctors and amazing staff at Reproductive Sciences Medical Center in Del Mar. My wife and I dreamed of having children since we fell in love 13 years ago. When it was finally time, we tried and tried until we realized it just wasn't going to work the old-fashioned way (though we had a lot of fun!)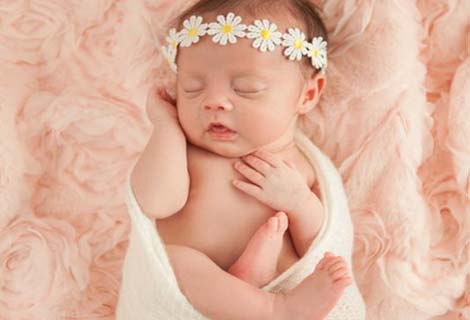 Marion J., Carlsbad, CA
Excellent care and great support services! They spent a huge amount of time with me and my husband as we weighed different options. We got pregnant after transferring just one embryo!  I can't think of a single negative thing or reservation about recommending RSMC.  Everything was great, which isn't easy in what can be a difficult process.
Ready to start your family?
Request a complimentary consultation and one of our skilled providers will discuss your path to parenthood.