Patient Testimonials
RSMC patients share their success stories
Damon and Rick, Los Angeles, CA
When my partner and I decided we were ready to build a family, we didn't exactly feel 'welcome' by the first two clinics we visited. But when we met the great doctor and the rest of the staff at RSMC, we knew they were as enthusiastic about our family as we were.
Ned and Tammy H., Chicago, IL
Like a lot of people, we were nervous about what we could afford when the news about the economy just kept getting worse and worse. But when we realized we had a financing option, and that it was so simple to use, we agreed we couldn't put off our family anymore.
Y.L., San Diego, CA
Because I am Chinese and grew up in a medical family, I have used many Chinese therapies to try to overcome infertility issues.  However, after 6 years of trying and numerous Chinese doctors (Acupuncture, herbs, etc.), there was still no success in sight.  We went to another IVF clinic and did not get pregnant in the first cycle.
Read More
I moved to San Diego and started the IVF process in April 2013. The doctors and medical staff here are excellent, and they truly demonstrated the concept of "never turning patients away" on my case.  The result: a beautiful, healthy 8 pound baby girl.
Because my successful IVF treatment gave me my precious baby daughter, I have strong faith in RSMC, the staff, and their medical approach.
During the process, I learned the importance of correct protocols, lab procedures and PGS,   Most fertility centers focus only on doctors and the doctor's resume, however my experience told me that there is so much more that is important in addition to having a doctor.  It is the doctors, the lab skills, the treatment protocols, genetic testing, and many other parts and conditions. All of these comprehensive success factors combined allow the facility and staff to strive for excellence. Therefore, I have become a strong advocate for IVF.  RSMC's IVF treatment not only results in a baby, but also reduces possible genetic disorders and abnormalities.  Nowadays, as women become more & more active in the professional world, and as a career woman myself, my advice to other intended mothers is to 
"choose wisely, and choose with responsibility"
. Choose the right medical center for your baby.
Read Less
Skye and James G., San Diego, CA
My husband and I struggled for over a year to have children before we went to visit RSMC. The IVF process is grueling on all parties involved. The center's staff were amazing. They made us feel right at home and so comfortable with the process. I was lucky enough to get pregnant the first time around.
Read More
We had tried for so long on our own so being pregnant with Jagger truly felt like a gift. I cherished each and everyday of my pregnancy. Holding him for the first time was surreal.
Two and a half years later Jagger is such a great kid and so smart! He makes us laugh each and everyday. He is quite the character. He LOVES music (it might be because of his rock star name or just a coincidence). He knows songs by heart and has some "mean" dance moves to go with them. He loves to read. He would much rather look through a book then play with most of his toys. He knows his ABC's and can count to 20. He can even count backwards (am I bragging). He is so active and daring and the most loving child I have ever encountered. He lights up our world and we are so thankful to have him.
Read Less
Mark and Stacey G.
We couldn't be more pleased with the RSMC staff and our outcome! We are so thrilled to have 2 healthy babies from just 1 viable embryo! What a tribute to the extraordinary skills of the doctors and the whole RSMC staff. We wouldn't go anywhere else if we try again, and will continue to refer our friends and rave about our experience. Thank you for our miracle babies! Without you, our family wouldn't be the same. We will forever be grateful!
Jack and Alyssa, Dana Point, CA
RSMC Team,
Jack and I wanted to write today to say thank you. Three years ago you gave us our beautiful twin daughters Jacqueline Rose and Katy Bell. We had to use an egg donor but you didn't think a surrogate was necessary.
Read More
I got pregnant on our second try and had no complications. When we came back to you last year to try for a third child, you said the frozen embryos we had in storage should do the trick.
Of course you were right. We're so blessed to tell you that Jared Wade was born on April 2, 2009 at a healthy 9 pounds, 4 ounces and 20" long! Thank you so much!
We will never forget you and will refer all of our friends to you and your amazing staff.
Please pass along our gratitude to your miracle workers, Dr. Adams and Linda in the lab as well. None of our current happiness could have happened with you!
Read Less
H., San Diego, CA
We searched for the best assistance with our fertility issues and found it with RSMC team. We could not have been treated better throughout the journey, which can be very emotional at times, but the care we received by RSMC and team made all the difference. And, in the end, we were blessed with a beautiful and healthy baby boy!
Jim L., Austin, TX
I am enthusiastically offering this positive patient feedback on behalf of doctors and the amazing staff at Reproductive Sciences Medical Center in Del Mar. My wife and I dreamed of having children since we fell in love 13 years ago. When it was finally time, we tried and tried until we realized it just wasn't going to work the old-fashioned way (though we had a lot of fun!)
Read More
We didn't have nearly as much fun with IVF, but the outcome was more amazing than we could have ever hoped for. Our 7 month old daughter
Cherie is the perfect addition to our family and my wife and I couldn't be happier. Thank you RSMC!
Read Less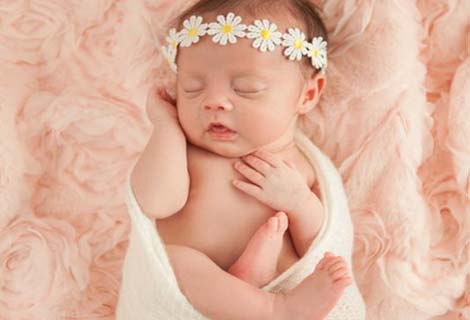 Marion J., Carlsbad, CA
Excellent care, great support services, spent a huge amount of time with me and my husband as we weighed different options, and pregnant after transferring just one embryo!  I can't think of a single negative thing or reservation about recommending RSMC.  Everything was great, which isn't easy in what can be a difficult process.
Ready to start your family?
Request a complimentary consultation and one of our skilled providers will discuss your path to parenthood.